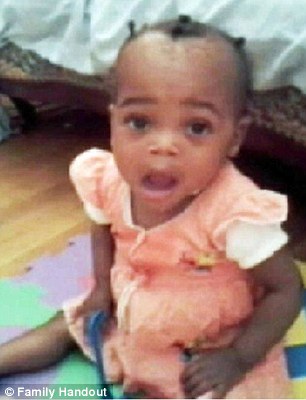 A Nigerian nurse based in Queens, New York, has been charged in the killing of a special-needs toddler.
The Nurse,
Oluyemisi Adebayo, 54
, is said to have submerged the 23-month-old baby,
Naomi Mondesire
in scalding bath water that was
130-degrees. The incident occurred on Tuesday, April 21st, just one day after her employer hired her to take care of the child.
Adebayo was arrested on the night of Wednesday April 22nd, while she was trying to board a flight to Nigeria via London,
Daily Mail
reports.
Mondesire died from thermal injuries to 50 percent of her body on Monday, three days after doctors at Nassau University Medical Center performed surgery on her.
She reportedly told detectives that she did not know how the baby got burned, as she had used her hand to test the temperature of the bath water before submerging Mondesire into the water.