Congolese-Spanish Baller Serge Ibaka poses Nude for ESPN Mag, Opens Up about Growing Up in Congo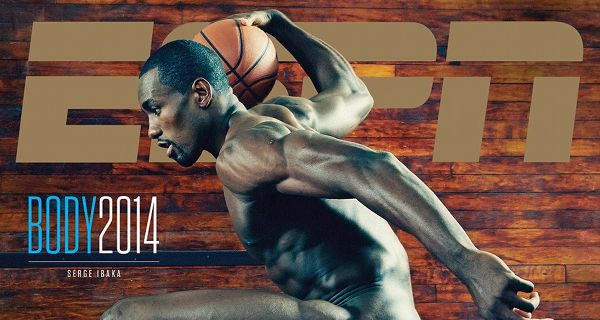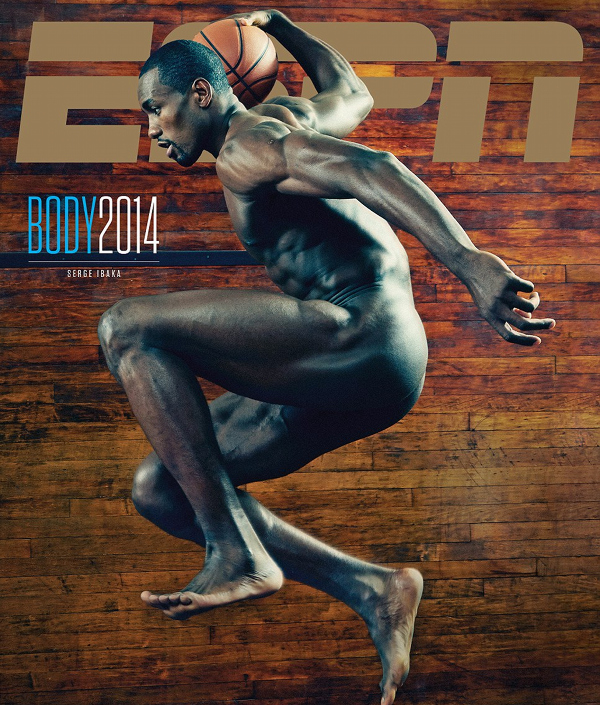 In June, we all got the first look at
ESPN Magazine
's
Body Issue
for 2014 with tennis champion
Venus Williams
posing nude.
If you missed it, click here.
The sports magazine has unveiled its official cover, as well as more editorial photos.
Congolese-Spanish NBA baller Serge Ibaka bares it all on the cover with his athletic body in the air as he aims for a net.
Keri Hilson's beau spoke about fitness, choosing basketball instead of football, playing basketball in Congo, injury and his drive.
Read excerpts;
On the first moment he played basketball: "It was in the Congo. I think I was like 7 or 8. My mom and dad played basketball too, so my dad was always asking me to come to see him play. So one day one of the guys who was playing with my dad, he said, "Hey, let me teach you something." So he took an empty bottle of water and was using it as a ball and he said, "OK, take one step and do two and then jump — that's all it is." I went back home, and all night I was doing it. All night. That's all I could think about. Even in the bathroom, I'm brushing my teeth and I start doing this. That's where everything started."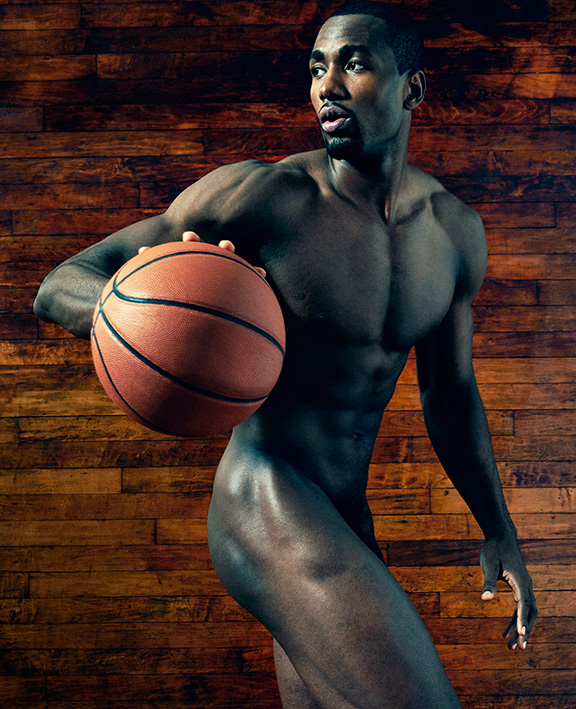 On his father pushing him to become a basketball player: "In Africa, when you're a kid, every kid loves to play soccer, and I loved playing soccer. But my dad didn't want me playing soccer. He would joke, "C'mon, man, you're too tall!" Then he promised me, "If you start playing basketball, I'm going to give you my jersey." That's one of my favorite things from my dad is his old jersey. He played with No. 9, too. That's where I get my number from."
On Keri Hilson's reaction during injury: "It was not easy, that game, man. When I came back the first game, I was scared a little bit. My girlfriend was scared; she was thinking I was just going to play because of media pressure. And then my sister tells me, "I can't believe you are trying to play today, and yesterday you couldn't walk!" I said "Listen, whatever happens happens, but I need to be out there with my teammates."