Isha Sesay speaks to Chibok Parents in CNN Special – "100 Days Missing"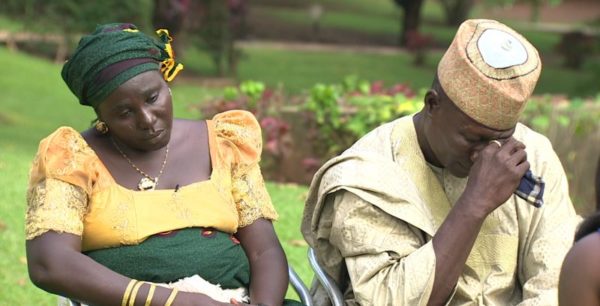 It's still heartbreaking to know that the school girls abducted in the Chibok area of Borno state by Islamist militant sect –
Boko Haram
, are still missing.
It has been over 100 days now. 100 days of searching, 100 days of heartache, 100 days of waiting…
Isha Sesay of CNN speaks to parents of some of the missing school girls in this CNN Special – "100 Days Missing". The show looks into the frustrations of the parents not knowing the whereabouts of their children.
Lawan Zanna
and
Rebeccah Samuel
talk about the horror their daughters would have gone through when abducted by the Boko Haram.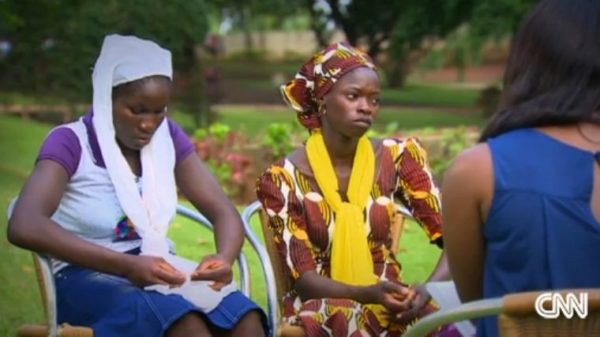 Hauwa John
and
Kawma Bitrus
– two lucky girls who escaped from their abductors and explain how they came about their freedom.
"We were in the truck that was carrying us away, we talked about escaping, some were scared but I said that I would rather jump off the truck, even if it means being killed, it is better than being taken away and held captive.
Life has been very difficult, and our presence causes a lot of anguish to the parents of the other girls who are still in captivity. My best friend is still in captivity, every time I go to her house, her mother cries and asks me why I did not escape with her." says Hauwa.
Kawma tells Isha, "My best friend, Mary is among those kidnapped, she wants to further her education and go to university and we planned to go to the same school so we could further our academics together as friends and achieve our dreams."