EFCC Arraigns Taraba Accountant General for Alleged N1.56 Billion Fraud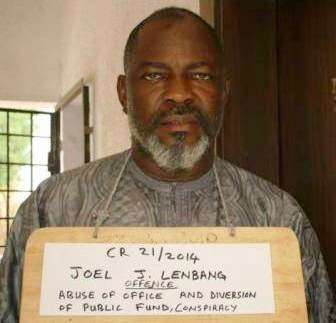 The Economic and Financial Crimes Commission (EFCC) on Wednesday, arraigned the Taraba State Accountant–General before the Jalingo Federal High Court, for allegedly defrauding Taraba State Government of N1.56 billion.
The accused,
Joel Joseph Lenbang, was arraigned on 8 counts of fraud, including "obtaining by false pretence," Premium Times reports.
Lenbang has pleaded not guilty to all charges.
The illegal activities that he allegedly engaged in were said to be first discovered after a concerned indigene of Taraba State accused him of "massive looting" of the state's funds.
Investigations reportedly revealed a "
systematic withdrawal of state funds" masterminded by the accused.
According to reports, "withdrawals were allegedly made under the guise that such monies were used for sundry payments on behalf of ministries, departments and agencies (MDAs), as well as payment of Bank Commissions on Turn over (COT) and Value Added Tax (VAT) which became a monthly affair."
Lenbang will remain in prison custody until July 11, 2014, when court proceedings for the case will continue.