Leaders of Tomorrow….JSS3 Students Write Exams Sitting on the Floor in Bauchi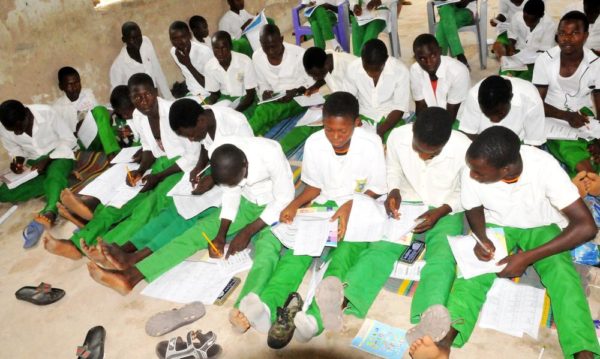 On Wednesday, July 9th, JSS III students at Government Day Junior Secondary school (GDJSS) in Gubi Village, Bauchi State, wrote their third term examinations while sitting on the floor.
A News Agency of Nigeria (NAN) reporter took a picture of the students during the exams.
This photo speaks volumes. What regard does the nation have for its youth, who are supposedly leaders of tomorrow?
If today, even the most basic amenities like chairs and tables can't be provided for these students to write their exams, what happens tomorrow when they need more advanced amenities to build their lives and futures?
Tomorrow, will they be provided with adequate tools required to build their lives and careers?
If this is our reality today, there may not be much hope for tomorrow.