Famous Tortoise "Pepe the Missionary" Dies at Age 60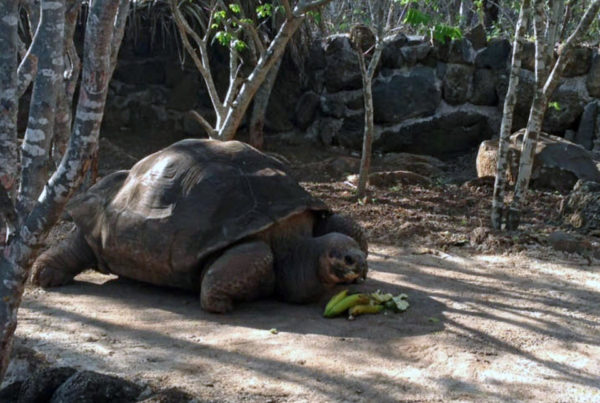 A giant tortoise named
"Pepe the Missionary,"
who is known as one of the most photographed animals on Ecuador's Galapagos Islands, has died at age 60
.
Pepe rose to fame as a mascot for Franciscan missionaries, whom he lived with for many years. He was well loved by tourists who visited the area.
According to reports, his organs had begun to fail, and he was overweight. He died of "natural causes" at the Galapagos National Park
on Friday,
AFP
reports.
Pepe comes from the
Chelonoidis Becki
species of tortoises known for living for up to 100 or 200 years. And so he was considered a "young adult" when he passed away.
Paying tribute to the tortoise, Park Director
Arturo Izurieta
said, "After 6o years of life, Pepe the missionary will remain in our memories forever."
R.I.P Pepe.